Online Traffic Education will help you to avoid points on your driving record by attending traffic school in Los Angeles County. Taking the Los Angeles traffic school by Online Traffic Education will illuminate the citation on your record and that includes running a stop sign, running a red light, speeding, moving violation, road rage, or aggressive drivers and that includes the following cities in Los Angeles county, Los Angeles, Culver city, Torrance, Marina Del Rey, Westchester, West Los Angeles, East Los Angeles, Beverly Hills, Santa Monica, Malibu, Bel Air, Inglewood, Lawndale, Hawthorne, Palos Verdes, Rancho Palos Verdes, Wilmington, Harbor city, Lomita, San Pedro Long Beach, Lakewood, Glendale, Glendora and many more cities.

Los Angeles Traffic School Courthouse
1945 Hill St, Los Angeles, CA 90007
Why Attending Traffic School in Los Angeles?
Attending traffic school will keep your driving record clear from any records that was conducted in Los Angeles city. Attending traffic school for you traffic ticket in Los Angeles will help you to avoid any extra charges on your auto insurance. Online Traffic Education made it easy for all traffic violator in Los Angeles County, now you can take the entire course online without having a day off from work or any other delays. Unlike the old traditional classroom where you have to sit and finish the course in one session, by taking the course online, you can log in and log out as you wish.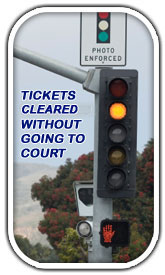 Los Angeles Traffic School Same Day Processing
Once you complete the course, Online Traffic Education will expedite their service and submit your Los Angeles traffic school completion electronically to your court without any additional cost.
How Can I apply For Los Angeles Traffic School?
You can apply for Los Angeles traffic school by attending to your Los Angeles courthouse and request for traffic school or by visiting their website which is: http://www.lasuperiorcourt.org/traffic. After making your payment to Los Angeles courthouse then you can take the course online by visiting www.onlinetrafficeducation.com
To be more clear here is the link from the Department of Motor Vehicles that indicates the status of OnlineTrafficEducation.com License for the your traffic school in Los Angeles City, Los Angeles County, California.
DMV Traffic School Link: https://www.dmv.ca.gov/wasapp/olinq2/display.do?submitName=Display&ol=E0463~T~E0463~00
Got a Ticket Outside of Brentwood City, California?
The worldwide leader in traffic school and defensive driving safety courses, OnlineTrafficEducation.com offers driving school courses for licensed adult drivers and soon to be teen drivers for a variety of other drivers outside of Redondo Beach, West Carson, Lomita, Carson, Lawndale, Palos Verdes Estates, Alondra Park, Hermosa Beach, Arcadia, Alhambra, Agoura Hills, Paramount, Signal Hill, Gardena, Manhattan Beach, Long Beach, Wilmington, Harbor City, Hawthorne, West Athens, Rancho Palos Verdes, San Pedro Lennox, Inglewood, Culver city, Mar Vista, Ladera Heights, Brentwood, Santa Monica and El Segundo. DMV, Driving School, Driving Safety, and More.